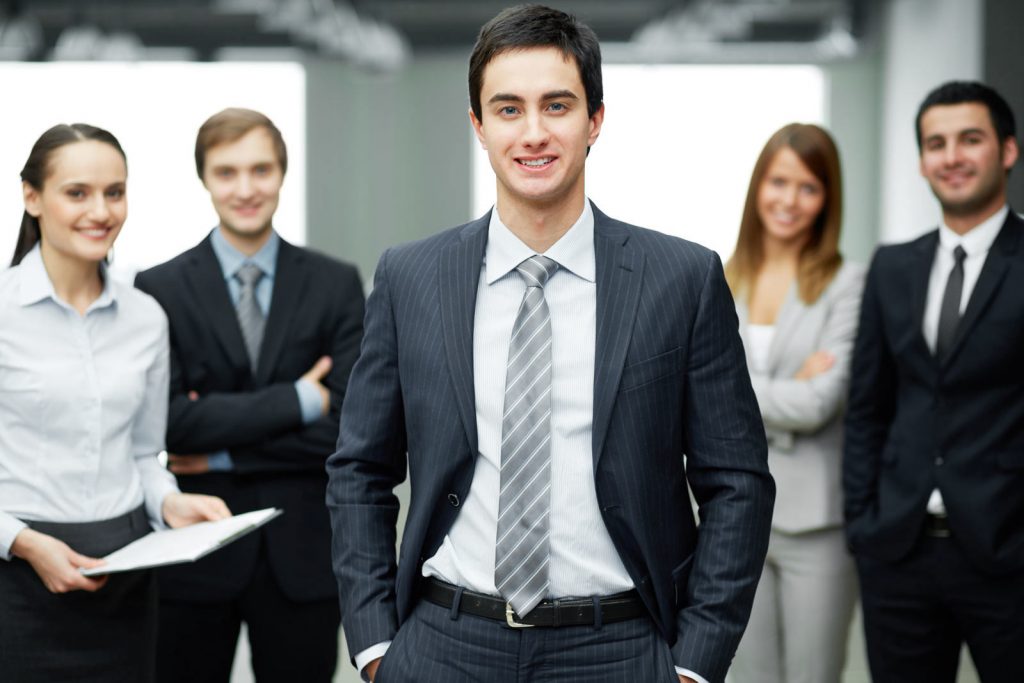 Digital First Community has been built to provide the perfect ecosystem for digital and technology companies to grow and thrive. That is why, we have created working hubs that allow for innovation and collaboration and complement it with authentic value added services that will help a company manage back-end work like accounting, HR and legal. Our focus with DFC has been to create an environment that supports work as well as relaxation to provide a holistic environment that removes the stress from a technology job.
DFC is the brainchild of Spinebiz – a business support services organisation. Spinebiz comes with several years of experience in supporting organisations with their business operations outsourcing services. This includes HR, finance, IT, accounting, operations and functions. With Digital First Community, Spinebiz is not only hoping to provide clients with the right workspace for all their needs but also looking to support them with the backend services like accounting, HR and finance to help them focus on the business and its scaling.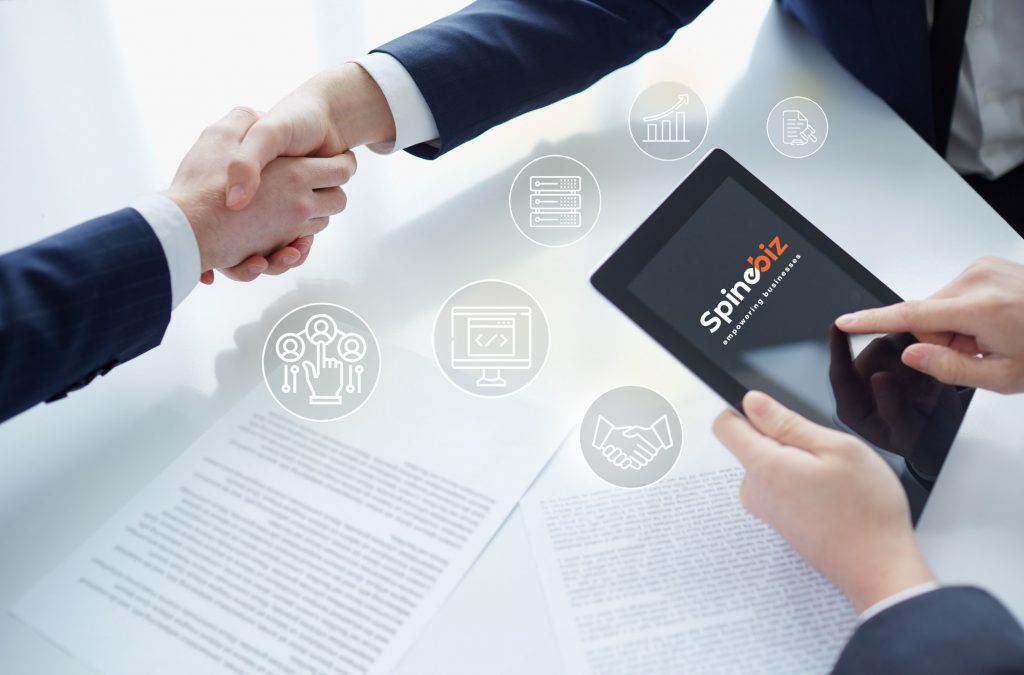 24x7 Security, Access and Parking

DFC is open 24x7 for all of your dynamic business needs and supports you with 24x7 access to the workspace along with ample parking spaces and security.

Premium Amenities

DFC comes with premium amenities and features like full air-conditioning, power backup, CCTV systems, copy services, storage spaces, high-speed internet and EI-vision to monitor COVID-19 protocols.

Conference And Meeting Rooms

Provide your team and clients with spacious conference and meeting rooms to brainstorm, discuss and collaborate with ease.
Value-added Services

Our value-added services like accounting, admin and HR services will allow smaller teams and startups to focus on their business while we support them with additional services.

Centrally
Located

DFC is strategically located very close to Chennai's AMBIT IT park in Ambattur second-largest industrial estate and is a quick ride to the airport with all the important state lines covering the distance.

Multiple Subscriptions

Benefit from multiple subscription models depending on your cost preferences and team size. Choose from virtual desks, hot desks, dedicated desks and clusters.

Relaxation
Hubs

Cafeteria, gaming space and pantries to help your team unwind and relax in the middle of a hectic workday.
Take Collaboration To The Next Level
With Our Office Hubs
Choose from a wide range of options, all of which can be incorporated into your needs and can be customised to your type of work.
❌
Dedicated Desk Enquiry Form
❌
Private Room Enquiry Form
Book a visit or a demo to experience your work life at DFC. For one free day, you can experience everything that DFC offers from dedicated desks to clusters, conference rooms and meeting rooms. With world-class infrastructure that includes the best of physical amenities and digital services for technology companies, you will understand that DFC simply allows you to expedite your growth to the next level.
If you are looking to explore our space from the safety of your home, you can book a virtual site visit now.
Walk Into A Fully Functional

Conference Hall
Book a conference hall for your one-off meetings and give your team and clients the right environment to collaborate and work. With high-end technology that complements your meeting agenda, we have created meeting rooms that are digitally enhanced and will add an extra value to your meeting.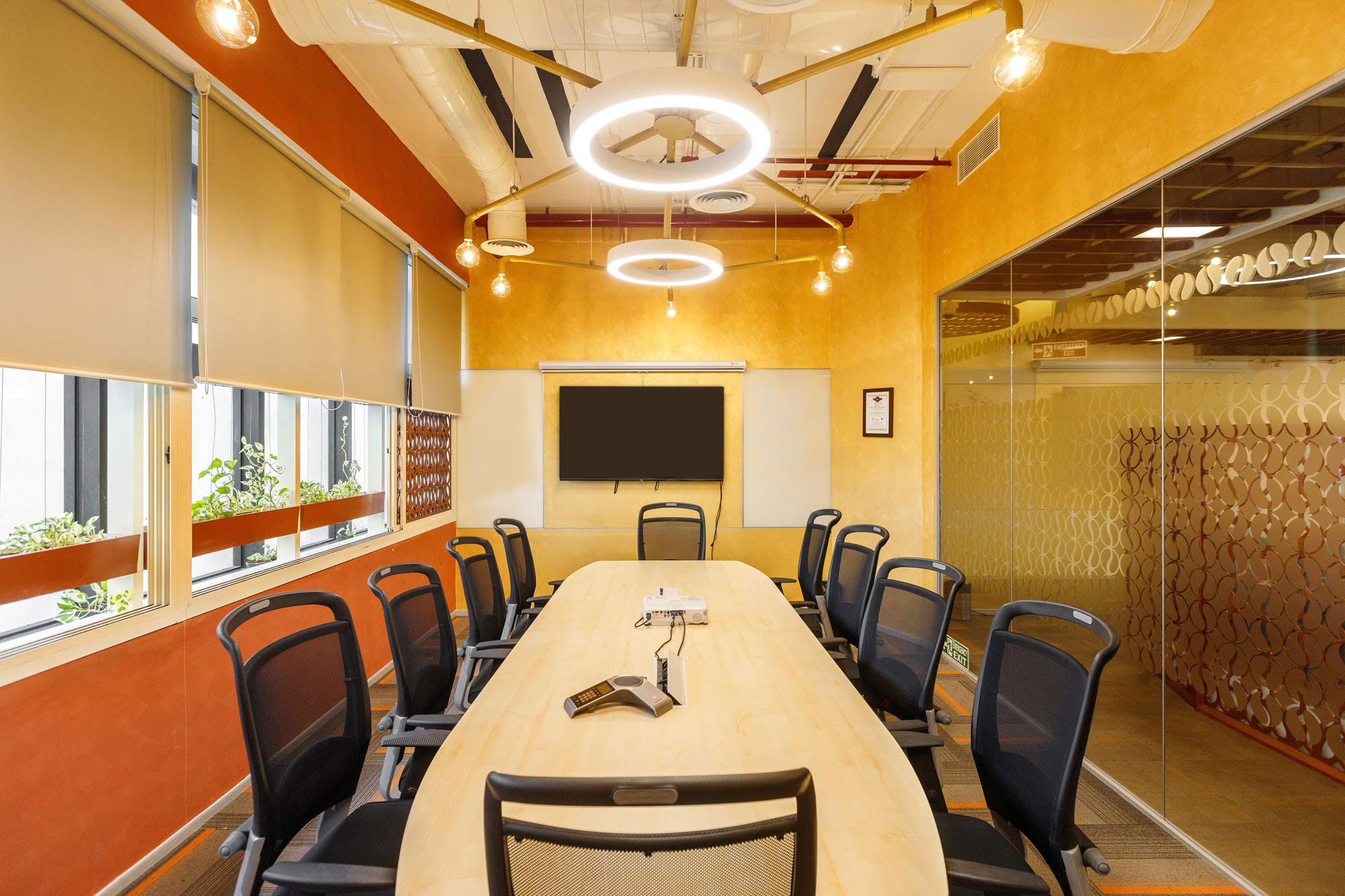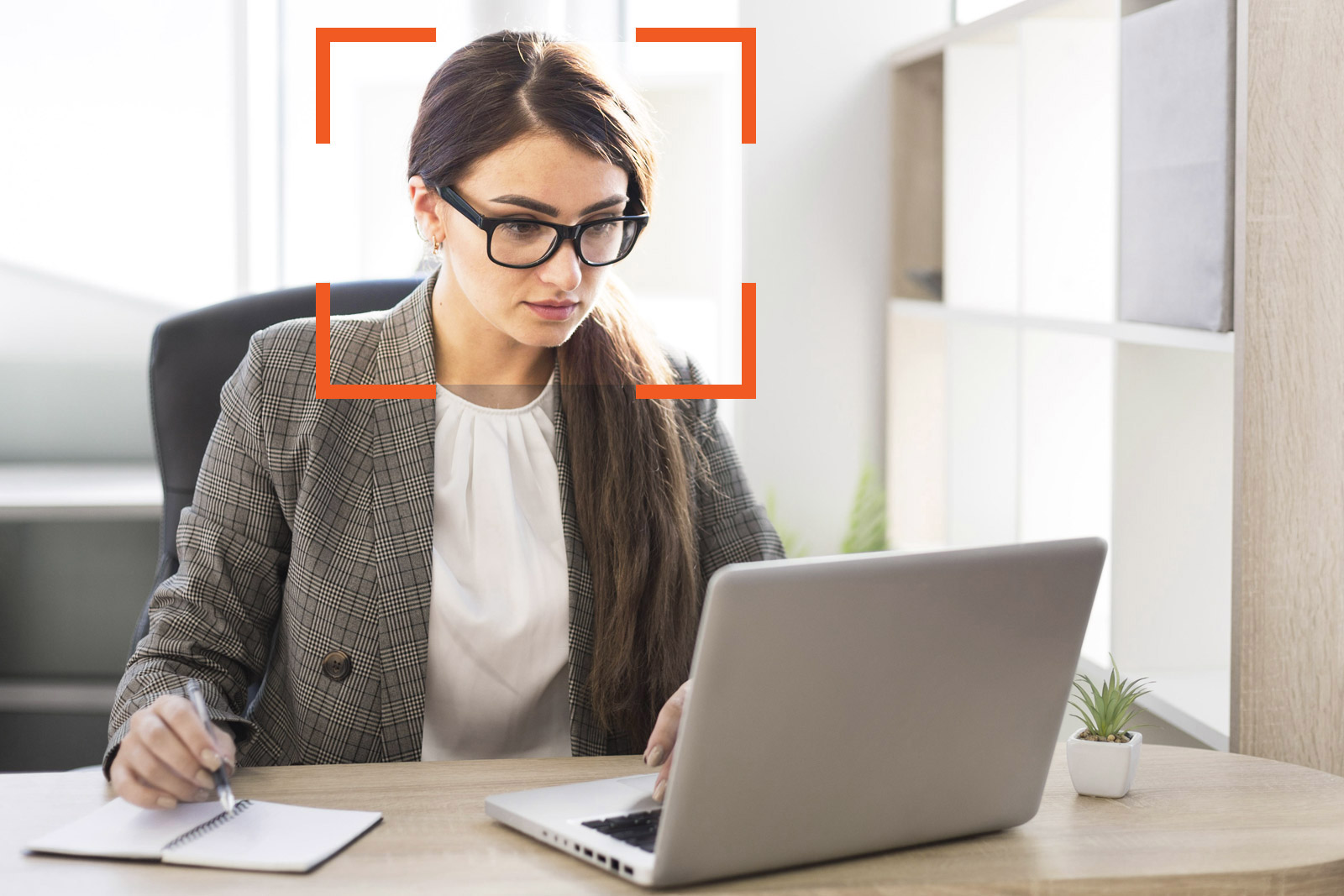 Stay COVID19-Safe With
El-vision
At Digital First Community, we understand that technology and digital companies work extensively on collaboration. With Elvision, we have ensured that such collaborations remain hassle-free while ensuring adherence to COVID-19 protocols. Elvision is real-time tracking software that ensures that everyone in DFC follows COVID-19 safety regulations like wearing masks and ensuring social distancing between each other. It uses powerful tracking systems that allow us to keep DFC safe for all users and reduce the anxiety that comes with adjusting to the new normal.
Digital First community is a stellar space for young startups like us who are focused on growing. The five seating cluster space that we got is well-planned and comes with high-end facilities and innovative management systems. DFC's end-to-end IT support has helped us focus on our business goals.
Digital First Community is a well thought innovative idea put out to reality. The environment is a mix of comfort and speed required for focus - and just what you need if your goal is to finish work within a set deadline. The setting is curated keeping in mind the flexibility and pricing required for Hot Desking. If you are a Start-up or small business and need the space only for a selective number of days, I would recommend DFC
It has been a great opportunity for startups like us to use the Digital First Community set-up based on need and demand. DFC, with its competitive pricing plans and exceptional resources, has made it possible for us to scale our business. While DFC offers world-class infrastructure, they also have minimal investment plans for start-up companies that are looking to grow which has helped us tremendously.